So glad you have decided to check out our Mini Lop project page! I won't go in to great detail at this time on HOW we are going to do what we are planning, because really it is going to be very touch and go for awhile and we are just going to have to figure out the best way to do this through trial and error. But here is a quick run down *and more to come when we get started with this* We are planning to produce our own line of Tri color, magpie, harlequin, and dutch split Mini Lops. These are all very hard or just down right impossible to find! The dutch split won't be for anything more than a pet as these are not showable. That particular line is going to be worked on simply because I fell in love with them. They are just too sweet looking! I have a link on my Links page to a website where you can see what I am talking about! But one thing I have learned in the rabbit world outside of showing and striving to produce the best of a breed is that people who want pet rabbits, usually want something unusual and unlike anything anyone else has. So I really feel these will become very popular as time goes on. Now, let me tell you a little about our Mini Lops. At this time we only have our super sweet Tri color buck, Jacob. Jacob is such a handsome, sweet natured guy who we traveled over 6 hrs one way to get. We drove to Bedford, IN in March 2011 to meet the owners of Rainbow Rabbitry to pick him up. This rabbitry is located in Sturgis, MI and specializes in Tri/Harlequin Mini Lops. Jacob's mate, a beautiful Harlequin doe named Bella, recently passed away due to birthing complications during the night when no one was around. We are VERY sad because she was such a sweet natured rabbit and we loved her very much. She unfortunately was a horrible mother and we never had a full litter survive from her *she had 3 litters, all passed away but 3 kits, which were severely splay legged* We were giving her this one last chance and she passed away. This of course makes me even more sad because I should have just retired her to life as a pet. We have a beautiful blue otter Mini Lop doe waiting for us in TN at a good friend's house *a link to her website is also on our Links page* we just have to have time to make a trip down south. :) So please check back often to see what Mini Lops we have added to our herd and to see how our projects are going!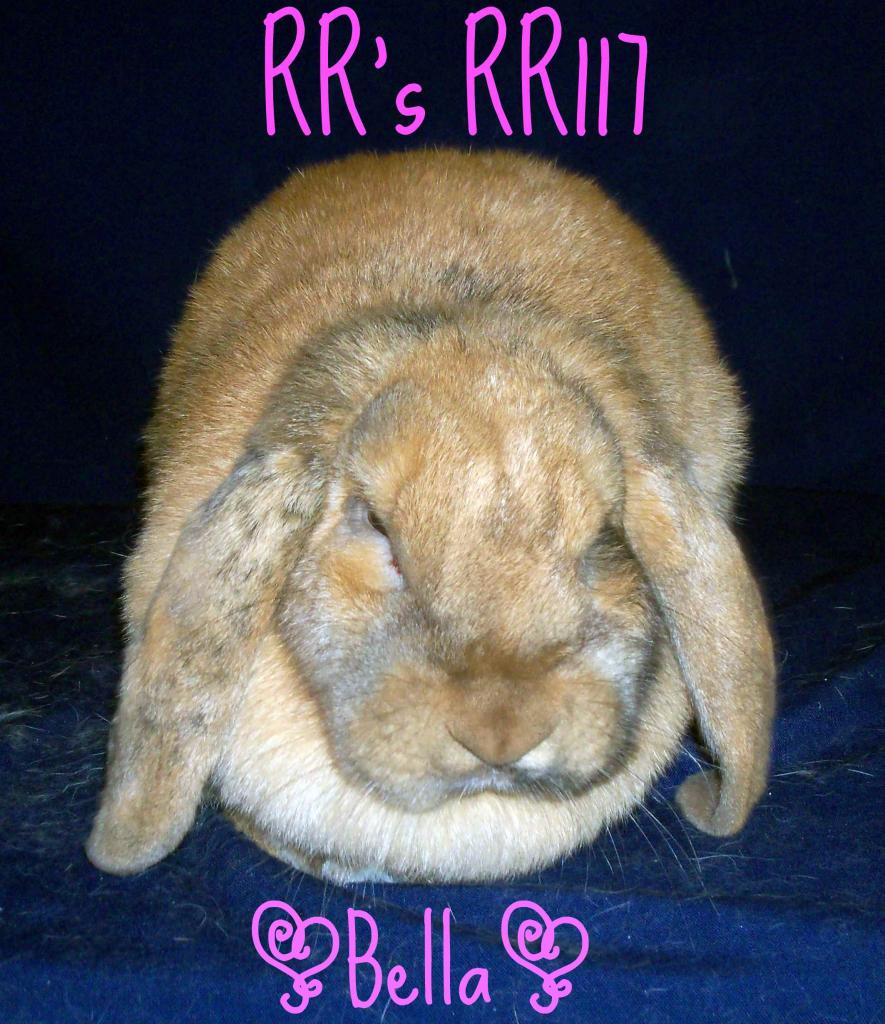 Rainbow Rabbitry's RR117-Black Japanese Harlequin
"Bella"
DOB: 4/12/2010 DOD: 1/19/2012
RD's Roxanne (Chestnut Agouti) x RD's Tornado (Black/Orange Tri Color)
Rest In Peace our sweet little girl!
Bucks: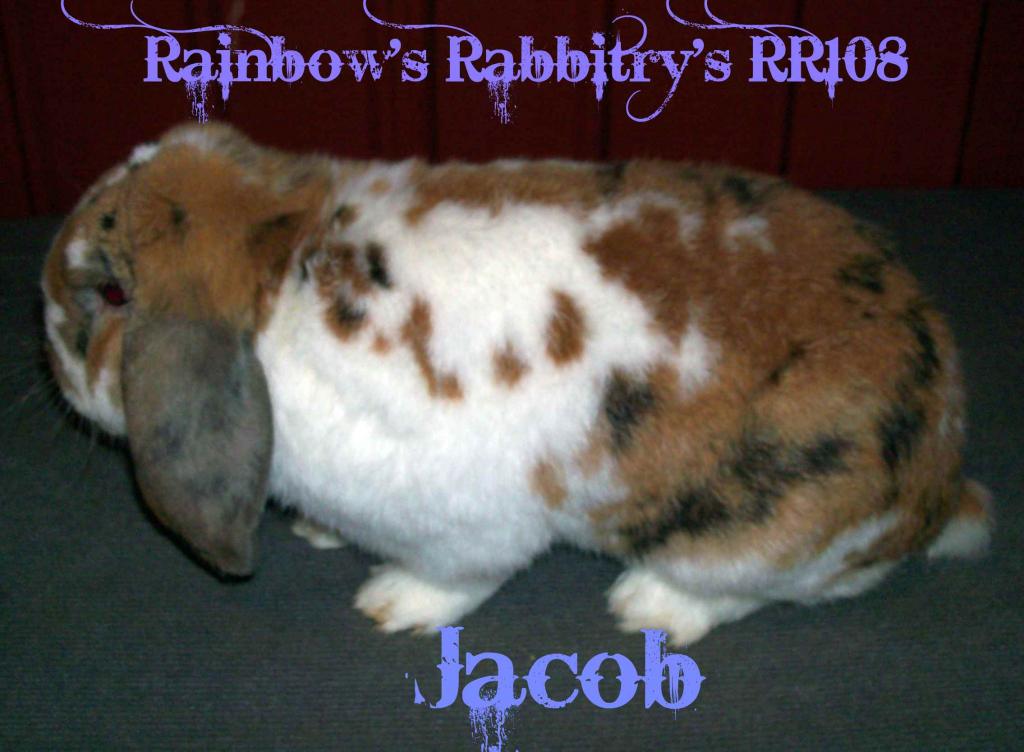 Rainbow Rabbitry's RR108-Black/Orange Tri Color
"Jacob"
DOB: 04/11/2010
Magic's Cendrillon *Black Tort* x RD's Tornado *Black/Orange Tri*