On this page you will find pictures and information on my Mix Breed rabbits. Oreo was the best rabbit I ownd. She was a broken black Dutch/English Spot cross and she produced the biggest, healthiest litters in my rabbitry. She had a wonderful personality and was super friendly. She was a wonderful mother and had never had less than 8 kits, usually having between 10 & 12. She had never lost more than 1-2 kits in a litter. All her kits got her personality and they were a fast seller for me around Easter time because of their friendly nature. I had never had one complaint on her kits. On here you will also see Kings & Jesters Siamese If You Please, my Siamese Sable Harlie/Mini Rex buck. He is a perfect sized MR, weighing around 3.5 lbs at this time. On Jan 8, 2012 his first litter was born! This was also the first litter for me for 2012. Check out my nestbox page to learn more about this litter. I also have 2 NZW/SF cross does that I will use for producing meat rabbits. These girls weren't really a planned breeding for me. The man I bought their mother from had already bred all his SF does to NZW bucks. Anyways, scroll on down and check my guys and girls out!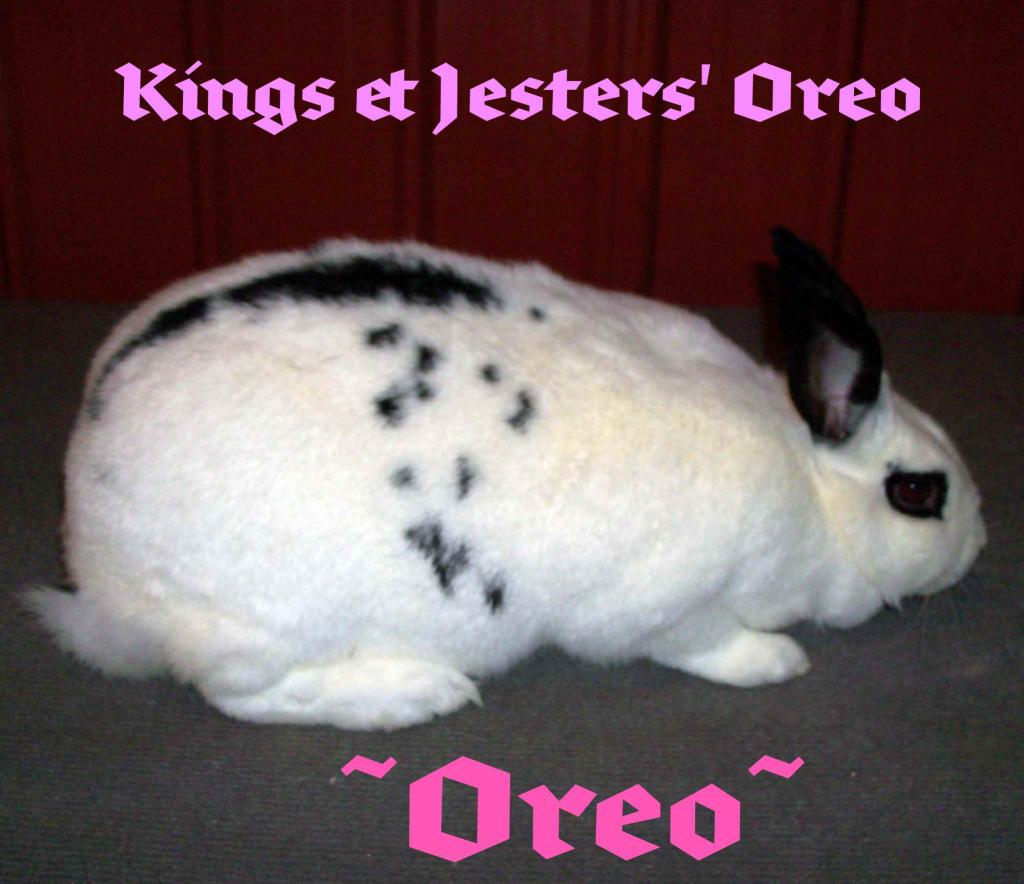 Kings & Jesters' Oreo-Broken Black
"Oreo"
D.O.B.: 2/4/2010-3/13/2012
English Spot x Dutch mix
Pedigree: unknown
Im sorry to say that Oreo passed away on 3/13/2012 while giving birth she wount be forgotten!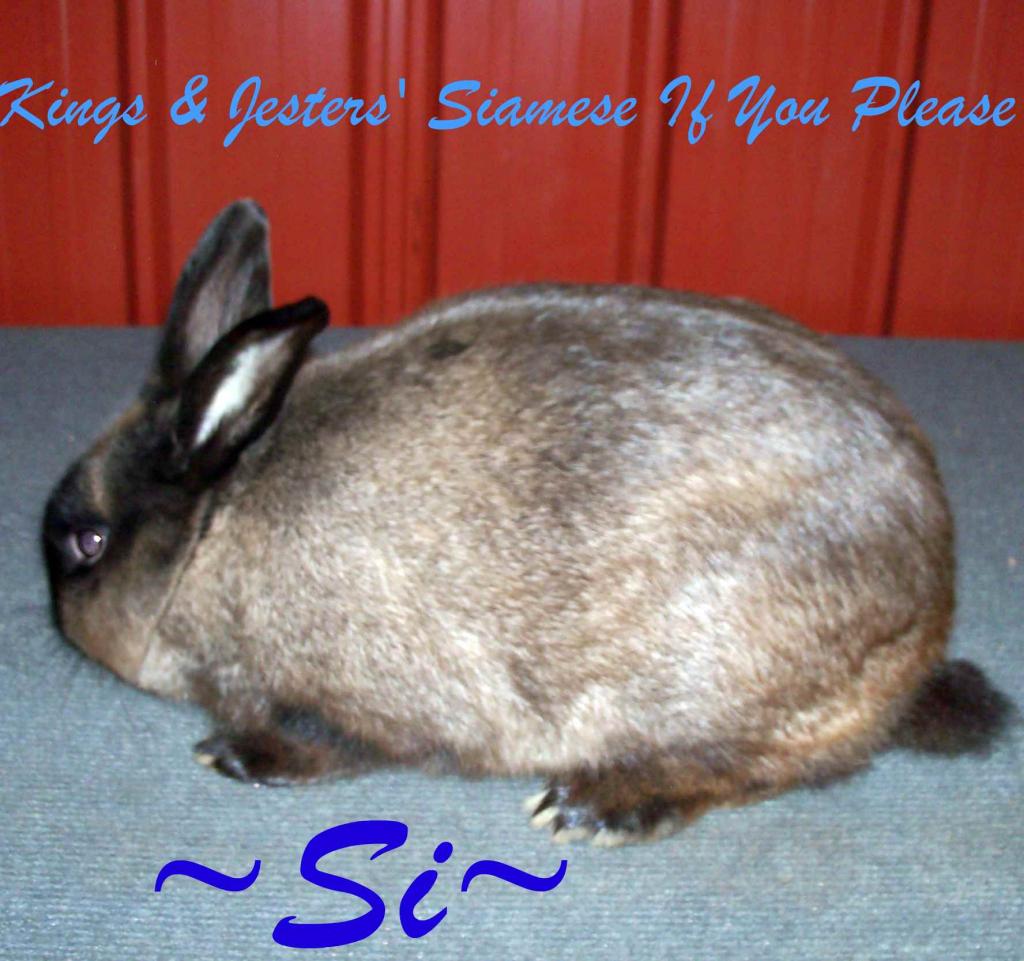 K & J's Siamese If You Please
"Si"
Siamese Sable
D.O.B.: 5/9/2011
Pedigree: HW's Lucy *Black Magpie Harelquin* x S & M's Dalmatian *Broken Black Mini Rex*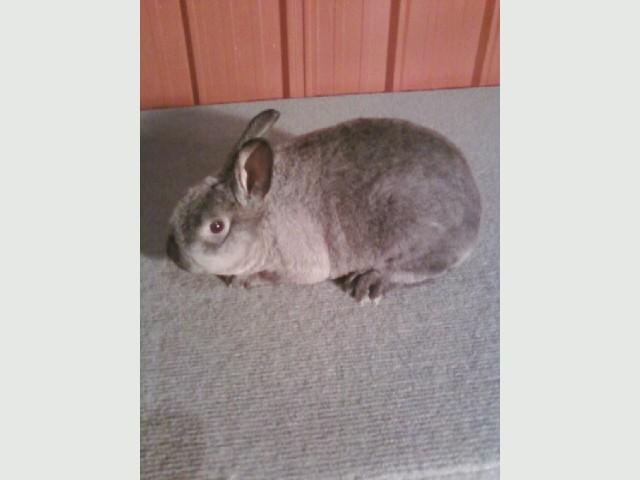 Kings & Jesters' Angle
" Angle"
D.O.B.: 1/8/2012
Duman's Ark's Color Me Purple *Sable Astrex Mini Rex* x Kings & Jesters' Siamese If You Please *Siamese Sable Mini Rex/Harlequin*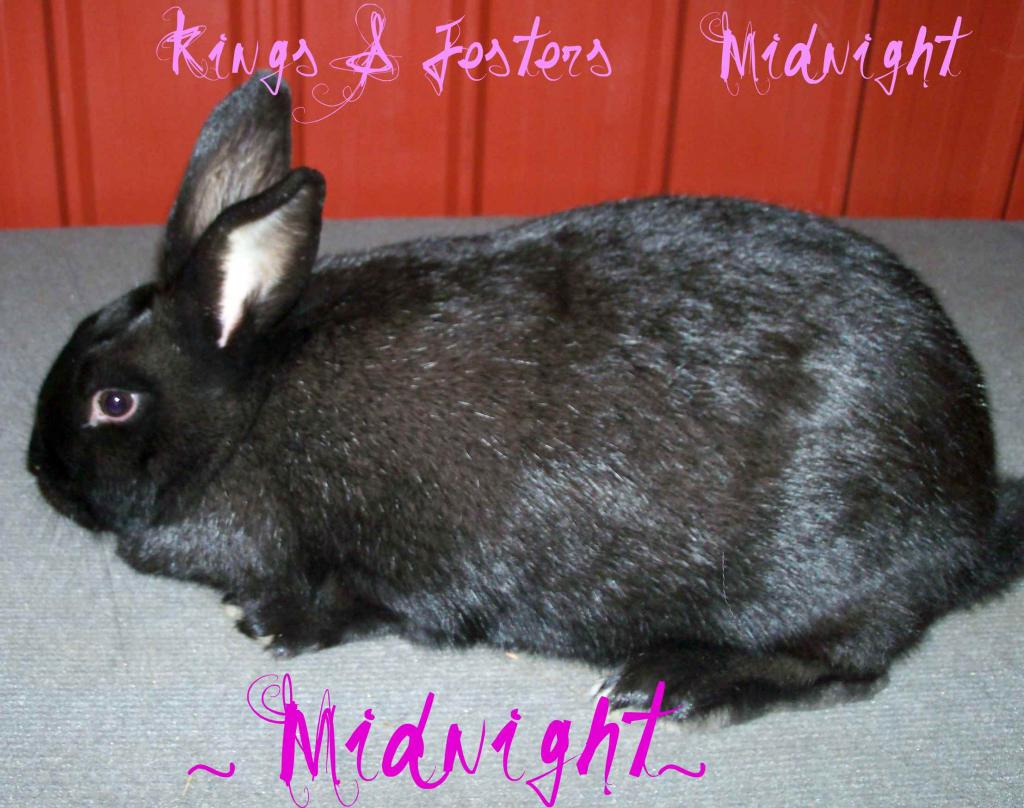 Kings & Jesters' Midnight-Black
DOB: 09/13/2011
Platinum's H-4 *Black Silver Fox* x New Zealand White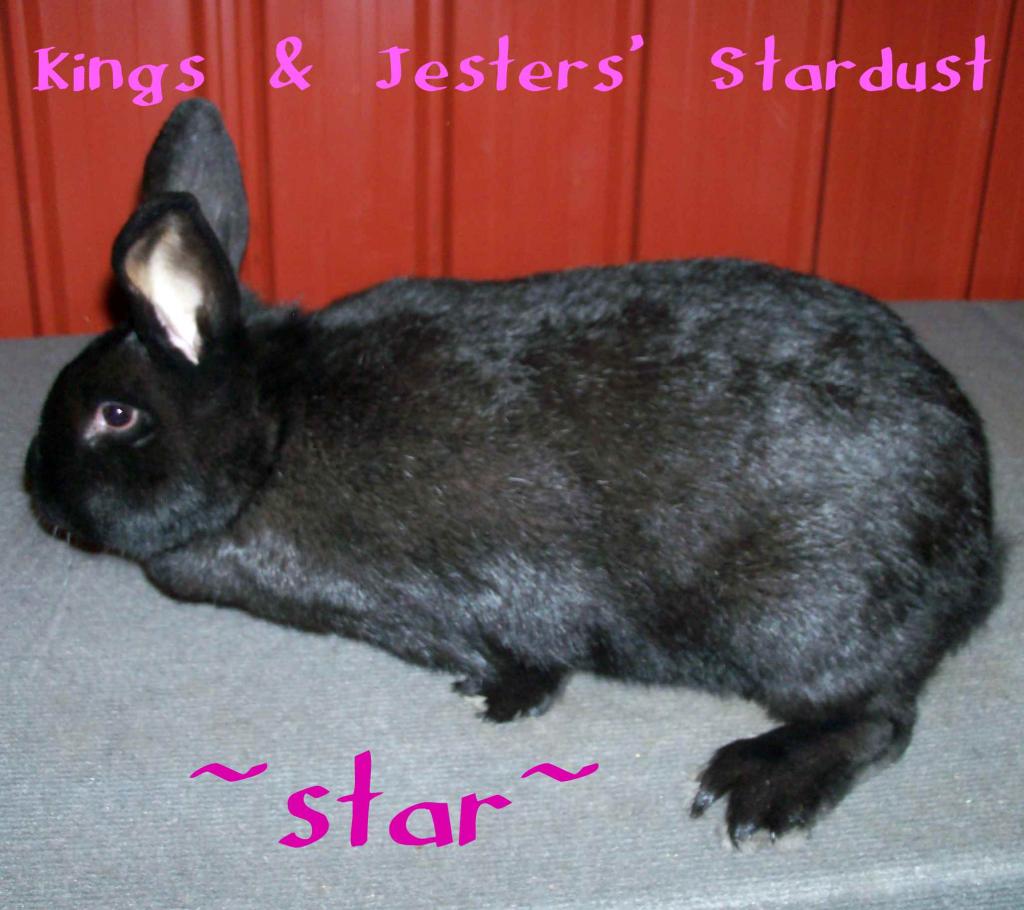 Kings & Jesters' Star Dust-Black
DOB: 09/13/2011
Platinum's H-4 *Black Silver Fox* x New Zealand White